On a recent Dr. Oz Show, Dr. Oz discusses a natural way to help reduce migraines and migraine symptoms. This supplement has been used for ages to help with sleep deprivation and issues with headaches and migraines. What is that natural supplement that aids in reducing headache pain from migraines? Valerian Root Tea!
What is Valerian Root?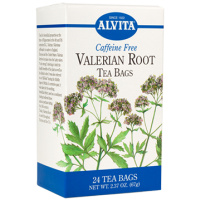 In the United States, valerian is sold as a nutritional supplement. Valerian Root is a flower extract that has shown to have powerful medicinal purposes such as providing stress relief and even aiding in improving sleep and decreasing insomnia.
What Does Dr. Oz Say about Valerian Root?
This Valerian Root Tea is used to help sleep and migraine headaches. Dr. Oz said it's used to ease insomnia since the second century AD, valerian root is a popular herbal remedy for sleep problems that is both gentle and safe.
How Much Valerian Root Tea Should I Use?
Dr. Oz recommends a cup of Valerian Root Tea for whenever you feel a migraine headache is oncoming. For best preparation place one tea bag in a cup and add no more than 6 oz. of boiling water. You can add honey or natural sweetners for better taste.

Where Can I Find Valerian Root Tea?
We Carry Valerian Root Tea for only $5.99 right here!