On today's Dr. Oz Show, Dr. Oz promised the next Green Coffee Bean Extract and the next Garcinia Cambogia. He joked about it being next huge media frenzy online. He stated that women were losing a ton of weight after just 28 days of taking this weight loss supplements. What is it? Yacon Syrup!
What are the Benefits of Yacon Syrup?
Dr. Oz is loving this product because during the 28 day weight loss project, just using this, the participants lost weight with no additional exercise or dieting. Now those are some pretty amazing benefits.
Even though it kind of sounds like "bacon syrup", Yacon Syrup is nothing like bacon. Yacon Syrup is a natural sweetener (it's so sweet because of it's high concentration of insulin) that has shown to be safe for even diabetics because of its zero glycemic index. This means it's not going to spike blood sugar. Another benefit is it is that it's a natural source of inulin and FOS.Lastly, it's an excellent source of minerals including potassium, calcium, phosphorous and iron, as well as 20 amino acids.
Where to Buy?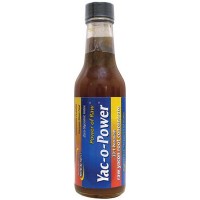 We have 100% Pure and Raw Yacon Syrup here for only $22.99. 60 Servings!
Common Questions
What Does It Taste Like?
One question many people have is that this product takes like molasses.
How Does It Compare To Sugar?
It has 1/2 the calories as sugar and is just as sweet!
How Do You Use It?
If you have ever used any other sweet syrup, use it the same way. Yacon Syrup can be used to liven up baked goods, smoothies, desserts, sauces and dressings. It can also be used in coffee or tea.
Where Does It Come From?
It come from the Peruvian Andes.
What is the Glycemic Index?
This syrup and a zero glycemic index, so it will not spike blood sugar levels.