On a recent Dr. Oz Show, Dr. Oz talked about 4 amino acids for optimal growth hormone levels (GOAL). What were these 4 amino acids? They spelled out GOAL.
G – Glycine – Glycine helps build muscle and allows you to store more energy and promotes better sleep.
O – Ornithine – Ornithine contributes energy to the body.
A – Arginine – Arginine helps you build up energy because it regulates your blood pressure so your heart doesn't have to work so hard. It also might help metabolize fat, which is always a good thing.
L – Lysine – Lysine turns fatty foods you eat into energy.
Dr. OZ GOAL for Growth Hormone
The key Dr. Oz said was to find a supplement that had a adequate amount of each to help increase your energy and growth hormone. We found a supplement that does just that.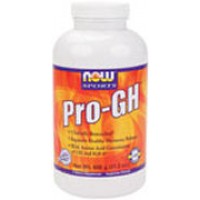 You can purchase Pro-GH for Only $23.99!
Ingredients
Serving Size 1 Level Scoop (18 g)
Servings Per Container 34

Calories 35
Total Carbohydrate 9 g 3%*
Sugars 8 g
L-Arginine 1.5 g
L-Ornithine (from L-Ornithine HCl) 1.5 g
L-Lysine (from L-Lysine HCl) 500 mg
L-Glutamine 2.0 g
Glycine 2.0 g
GABA (Gamma Aminobutyric Acid) 500 mg
Organic Stevia Extract (Stevia rebaudiana) (Leaf) 75 mg