On today's Dr. Oz Show, Dr. Oz talked about a fat blocker and appetite suppressant called Garcinia Cambogia. With any fat loss type supplement, people have questions, and this is no different. Though there are many clinical trials and this fruit has been used for 100's of years, the extract of Garcinia Cambogia can have side effects. We will discuss those here.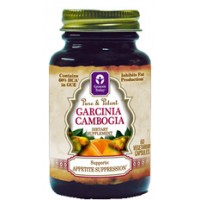 Garcinia Cambogia Side Effects
1) Those Breastfeeding - There have been no studies on women taking this supplement during breastfeeding, which is why it is not recommended.
2) Pregnant Women - Fat loss supplements in general should be used by pregnant women, especially for the health of the fetus.
3) People on Statins - Mixing statins with supplements can have adverse effects and are not recommended.
4/ People with Diabetes - Because Garcinia Cambogia can change blood sugar levels, it is recommended that you speak with your doctor before use.
If you are healthy, Garcinia Cambogia has no stimulants so you should have no problems taking it or mixing it with other supplements seen on the Dr. Oz Show.