Garden of Life has been known for all their Raw vitamins, probiotics, proteins and more. Being raw means that their products are Gluten Free, safe for vegetarians and vegans because they are plant proteins. Their proteins are also great for those people that cannot take whey protein products.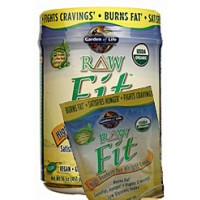 Buy 10 Packet Raw Fit for $34.65
This month Garden of Life will be releasing their Raw Fit Protein. Glenn and Bruce discuss the differences between the Raw Fit plant protein and their other protein supplements.
Here at Best Price Nutrition we did taste it. There is a grittiness to it, but that is common with plant based and raw proteins on the market. It's not going to be smooth as the whey proteins out there.
Buy 10 Packet Raw Fit for $34.65