Gaspari Nutrition BCAA Super Fuel and Performance SuperCarb
Gaspari Nutrition has formulated two products that will help you push your workouts and workout recovery to the next level. With their performance enahncing products Gaspari Nutrition Aminolast and GlycoFuse will not only enhance your workouts but these two performance products promote a better recovery period fueling your muscles with essential nutrients.
What is the AminoFuse Stack?
This stack combines two of Gaspari Nutrition's newest products for rapid recovery and muscle growth. With the combination of these two products your workouts will feel more productive and your gains in the gym will be more apparent.
Gaspari Nutrition Aminolast: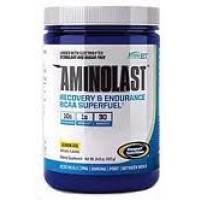 Speeds Recovery
Reduces Soreness and Fatigue
Replenishes the body of essential vitamins and nutrients
Intense training and long grueling workouts are extremely tough on our bodies and especially our muscles! So when you're in the gym or on the field day in and day out your body takes a toll, and we know you want to take every precaution necessary to ensure that your precious muscles are preserved so that they can be rebuilt bigger and more effective. The new tool to your arsenal is here! Introducing Gaspari Nutrition's revolutionary new intra-workout product AminoLast!
Gaspari Nutrition GlycoFuse:
Accelerates Performance and Glycogen Loading*
Rapid Gastric Clearance Using Osm Technology*
Sugar and Gluten Free
Gaspari Nutrition has formulated a product that will help fuel your body after an intense workout or on the field performance. Glycofuse replenishes the body's storages after exherting energy to complete high performance tasks such as power lifting, sport training, and hours of intense cardio.
Glycofuse contains carbohydrates that fuel the body's glycolytic and anaerobic ATP-PC energy systems for true athletic power performance. Gaspari researchers utilize proprietary Osm Technology to finely tune Glycofuse in solution to ensure a low osmolality to achieve this balance which means a faster gastric clearance!
Where Can I Find Gaspari Nutrition's Amino Fuse Stack?
We have this stack from Gaspari Nutrition right here for only $77.98!