With tons and tons of people taking Green Coffee Bean Extract, there are many questions regarding other benefits and possible negative side effects associated with taking it. One popular question is...
Does Green Coffee Bean Extract Cause/Help Headaches?
We haven't received any feedback about this from customers, though Green Coffee Bean is also thought to ease migraine headaches and boost headache medication efficacy in some studies, but this cannot be confirmed.
We would love to get more feedback on if this product actually helped your headaches or caused them.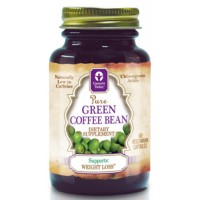 You can purchase the actual brand seen on the show at Best Price Nutrition!