Many people are now taking Green Coffee Bean Extract since the airing of the Dr. Oz Show where Dr. Oz and Dr. Lindsey Duncan talked about the benefits int erms of weight loss by taking this product. Now there are many people with different medical conditions that also want to take it and lose weight. So this leads us to a popular question:
Can I Take Green Coffee Bean Extract with High Blood Pressure?
Now this product shouldn't be a problem, but with every dietary supplement, especially weight loss products, we ALWAYS recommend speaking with your doctor before taking it. This will give you peace of mind and can help you make the best decision.
If you have a doctor you can go to, we would recommend speaking with them. Many people still won't talk to a doctor before taking products, so if you decide not to, just monitor your body. If you don't feel well, stop taking it. If you notice some changes or experience any negative effects from taking this product, stop taking it. Blood pressure isn't something you want to play with, so just watch your body.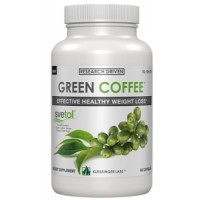 You can purchase the exact brand talk about on the show here, at Best Price Nutrition!