On today's Dr. Oz Show, Dr. Oz had on Gwyneth Paltrow. He wanted her on the show because of how impressed he was on how she is all about living healthy and sharing this with others. She told Dr. Oz she has met a lot of knowledgable people throughout her life and wants to share this knowledge with others.
So What Did She Talk About?
Daikon Radishes for Digestion – She said that this is a wonderful digestion aid. She puts a little sake and soy sauce with hers because it makes it easier to eat.
Oil of Oregano Capusles for Colds – This product, which has been talked about on the Dr. Oz Show before, she liked because it helps reduce the time her children have colds. She gives Oil of Oregano capsules to them at the sign of a cold.
Colloidal Silver Spray for Germs – This is another product Dr. Oz talked about on a previous show. She uses this to keep germs away. She brings a bottle of it wherever she goes. She said that she even sprays it on the seats of airplanes when she travels. Dr. Oz said Colloidal Silver Spray is the original antibiotic. He uses it every day to prevent illness.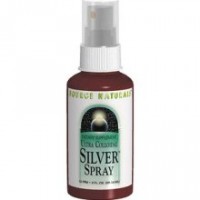 Magnesium for Sleep - Since she has small children, she knows that it's not always possible to get a decent night's sleep. She takes 300mg of Magnesium right before bed to help with sleep.