On today's Dr. Oz Show, Dr. Oz talked about Holistic Cures for everyone's bad habits. It's not too late to reverse the bad effects of these bad habits. What were these bad habits?
Too Much Sun
Too Much Drinking
Not Enough Sleep
Yo-Yo Dieting
Too Much Sugar
The Holistic Cures & Solutions
1) For the Yo Yo Dieter
The solution is Brewer's Yeast. Yo Yo dieting wreaks havoc on Cholesterol and when things are all said and done, you could have very high bad cholesterol levels. Studies show this brewers yeast helps lower triglycerides, which is a type of fat that can lead to heart disease. This yeast has also been show to increase good cholesterol.
Dr. Oz recommends sprinkling 1-2 tablespoons of Brewers Yeast on all your meals.
2) For the Person Who Drinks Too Much

The solution is Milk Thistle. While drinking a glass of wine per night is good for you, in the studies, the serving of wine was only 4oz...which is quite a bit less than most people are drinking! And drinking to much can wreak havoc on your liver. Having a damaged liver can lead to disease and not effectively flushing toxins out of the body.
Dr. Oz recommends taking the powerful herb Milk Thistle which can help filter toxins from the body and reduce inflammation in the liver.
Buy Milk Thistle for Just $14.00
3) For the Person Who Doesn't Sleep Enough
The holistic solution is Astragalus Root. This is something Dr. Oz has talked about in the past. You need 7-8 hours of sleep per night, but most people don't get that. This can make you tired, gain weight and make you more prone to illness. You can boost your immunity and your sleep with Astragalus Root.
Dr. Oz recommends taking at least 400mg per night about 60 minutes before bed.
Buy 400mg Astragalus Root for $10.99
4) For the Person Who Gets Too Much Sun

The holistic solution is Retinol A. This is another product Dr. Oz has talked about in the past for wrinkles. The sun can cause damaging freckles, age spots and discoloration in the skin. Retinol A can reverse the damage caused by the sun. Retinol is a form of vitamin A that penetrates the skin through the sebaceous glands to combat pigmentation and boost cell turnover. It will make your skin to look more plump and firm.
Dr. Oz recommends applying Retinol A creme 3 nights per week to start.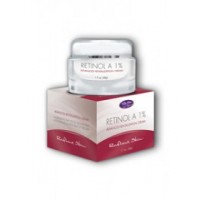 Buy Retinol A Creme for Just $13.99