So many people are taking Green Coffee Bean Extract now since seeing the product on the Dr. Oz Show. We have tons of orders for multiple bottles, but people really don't know how long they can take it. So that leads us to our question...
How Long Can I Take Green Coffee Bean Extract?
While there are no long term studies on green coffee bean, it is very safe and may be taken for weeks without any side effects. The longest study to date has been 12 weeks. Therefore we can safely say you can use it 12 weeks consecutively without losing effectiveness from down regulation on the mechanisms of action.
We would always recommend taking a break, but right now there are no studies on long term use.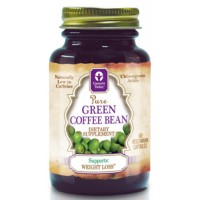 You can buy the exact brand seen on TV at Best Price Nutrition!