On today's Dr. Oz Show, Dr. Oz talked about Lemongrass...really everything Lemongrass! From Lemongrass Tea, to Lemongrass Oil to Lemongrass stalk. He talked about the antioxidant powers of Lemongrass as a Cancer fighter. He also said that Lemongrass Oil could be used as a germ fighter, which is very important during the holiday season. In this blog post, we will talk about it as a stomach pain reducer.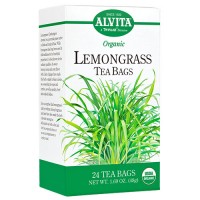 Benefits of Drinking Lemongrass Tea?
Dr. Oz recommended you drink Lemongrass tea whenever you have stomach pain. This is one of the big benefits of this type of tea. You know that a lot of foods we eat can not be the most healthy and can cause stomach pain. Well the great doctor recommended you reach for the lemongrass tea next time it happens to you. Not on the show, but other benefits said about this tea seem to be weight loss, which is great!
How to Take It
The doctor said next time you have stomach pains, drink one cup of warm Lemongrass tea slowly. It should help with the pain.
Where to Buy Lemongrass Tea?
Here at Best Price Nutrition, you can purchase this tea for just $4.99. That gives you 24 tea bags!
Pregnancy
It is recommended not to drink this tea if pregnant. This is same for many herbal teas out there.