On today's The View talkshow, they had on Lindsey Duncan, from Genesis Today on to talk about a couple supplements that can help women with weight loss. One of these supplements was Moringa.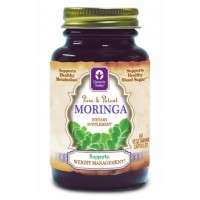 What is Moringa from The View?
Moringa Oleifera from Genesis Today. 100% pure. Comes from the Moringa Tree, fondly named "The Miracle Tree". It's been used in traditional medicine for centuries. It's one of Asia and Africa's best kept secrets for weight management and overall health.
Helps with weight loss

Helps control blood sugar levels

Improves overall health

Increases energy