On the Dr. Oz Show, Dr. Oz talks about a super herb that can greatly improve skin health as well as provide a potent natural anti inflammatory promoting proper health. This natural supplement kills bacteria both on the body as well as inside and has shown to positively affect skin health including clearing up acne. What is that natural super herb? Neem!
What is Neem?
Neem is a type of tree and the bark, leaves, and seeds are used to make medicine. Dr. Oz and his guest claim that this is one the most essential super herbs for skin health due to it's potency and anti-inflammatory properties.
What does Dr. Oz say about Neem?
Dr. Oz and his guest discuss how effective this super herb can be for treating acne as well as other skin irritations. Why is neem so effective? This super herb helps to pull toxins from the body, which will improve your skin and your overall health.
How do I use Neem?
Neem can be found in a variety of applications that inlcudes face wash, lotion, shampoo and even in pill form. You can also add neem to the lotions and shampoos you currently own.
Where can I Purchase Neem?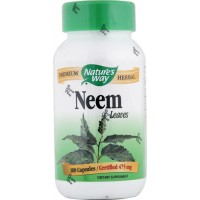 We carry a liquid form of Neem as well as a capsule to meet your various needs.