Because we sell many supplements on that have seen on Dr. Oz, common questions deals with taking products at the same time or whether you should take one supplement over the other. Two of our most popular products are Green Coffee Bean Extract and Raspberry Ketones, and many people ask "Which is better, Raspberry Ketones or Green Coffee Bean Extract"?
Both compounds are gaining popularity due to some promising studies. In regards to raspberry ketones the studies were mainly done on rats and the main weight loss benefit appears to be prevention of extra weight gain when fed a high fat diet. Green coffee bean has shown promise in obese humans with regards to balancing blood sugar and decreased bodyfat levels.
Which is Better...Green Coffee Bean Extract or Raspberry Ketones?
As of right now green coffee bean extract (GCB) is better. We have human studies and therefore empirical evidence demonstrating GCB to be effective in humans (be sure it contains a good dose of chlorogenic acid at least 45% as that is the active ingredient). On the other hand the research on raspberry ketones in terms of fat loss is limited to a couple rodent studies. The results of these studies are promising and as a result we hope to see human studies in the near future to validate these results.
If this draws you to choose the Green Coffee Bean Extract, we have the exact one seen on the show...and it's only $19.99!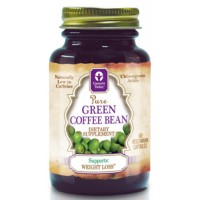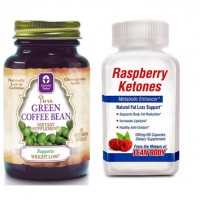 You can purchase the stack of both these products or purchase the green coffee or raspberry ketones individually.