On the Dr. Oz Show, Dr. Oz talks about a natural and easy way to help reduce that stubborn midsection fat that most women have a hard time losing. One of the main problem areas for losing fat is around the midsection or belly and with a certain supplement you will be able to shrink that belly fat by reducing high cortisol levels. What is that Belly Fat Reducing supplement? Relora!
What is Relora?
Relora is a safe, non-sedating formula that can help to alleviate symptoms associated with stress such as nervous tension, irritability, concentration difficulties and occasional sleeplessness. Relora helps reduce cortisol levels which have been shown to have an impact on weight gain.High cortisol levels in the morning makes breakfast more likely to be stored as belly fat and result in cravings for junk food throughout the day. Studies have shown that relora, a blend of two herbs called magnolo and phellodendron, can help reduce cortisol.
What Does Dr. Say about Relora for Belly Fat?
Relora will help reduce the body's response to store fat into fat storages by decreasing stress hormones and promoting lower cortisol levels leading to healthy weight management. MAke sure the Relora Supplement contains magnolo and phellodendron blend to get the best weight loss results.
Where Can I Purchase Relora to Reduce Belly Fat?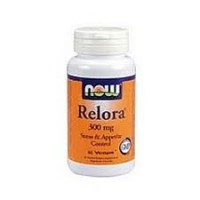 Contains Magnolo and Mhellodendron blend!
We Carry This Belly Fat Reducing Supplement Relora for only $9.99 right here!