On today's The View talkshow, Dr. Lindsey Duncan was on the show talking about two new supplements that can help the fight on fat, anti-aging and even increase energy. One of these supplements was called Caralluma Fimbriata.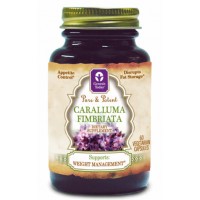 What is Caralluma Fimbriata?
Genesis Today's Caralluma Fimbriata is derived from a cactus that grows in India where it continues to be consumed raw, seasoned with spices and cooked in traditional Indian dishes for centuries. Nicknamed the "Famine Food" this edible cactus was used in India during the times of famine and hunting treks for it's powerful appetite-supressing and thirst quenching qualities.
How can

Caralluma Fimbriata

Help?
Helps control your appetite

Can help manage your weight

Increase your metabolism

Boost energy naturally

These are all qualities that we love to see in a supplement. Time will tell if this product lives up to the hype it received.
Buy Caralluma Fimbriata for just $19.19