Top 2012 Fat Burners & 2013 Weight-loss Supplement Predictions
It has been an incredible year for the fat-burning & thermogenic category! With the mainstream grabbing hold of Raspberry Ketones & Green Coffee Bean Extract earlier in the year to Gaspari Detonate and "The Feel Good" Fat-Burner phenomenon which seems to have sparked an avalanche of companies trying to one up the trendsetter Detonate. This my fellow supplement junkies is Great News! If you didn't know; competition breeds innovation. This is why we feel that 2013 is going to be a great year for not just innovative fat-burners/thermogenics but quite possibly the development of an entire new category of 'Euphoria or Feel Good Supplements' watch out Xanax; here comes nature!
So what were the Top Fat Burning Supplements for 2012?
Coming in at number 5 is Metabolic Nutrition Synedrex
Now this may not have been marketed nearly as hard as some of its competition but because of the high quality and potency of this product there has been a lot of recent groundswell! Some reviews have touted it as a harder hitting & longer lasting detonate; because of its euphoric and mood enhancing effects. Pair that with a kick in the pants of energy that lasts a full 6 hours this is truly a one dose a day fat burner!
The number four slot was a close one but Cellucor Super Hd just didn't quite live up to iForce Dexaprine. Although Super Hd is no slouch it just didn't seem to perform as well as some of its competition. However those loyal to the brand/product give it rave reviews.
If you couldn't figure it out or simply skipped over the Number 3 slot goes to iForce Dexaprine! On par with synedrex's all day energy, Dexaprine users say it fuels them entirely through a grueling workout or through a calorie deficient work day. With an impressive ingredient profile and 'thyroid' enhancing ingredients this is definitely one to consider helping you shake those holiday pounds!
Coming in for the numero dos position is none other than Gaspari Detonate! With users absolutely raving about its euphoric effect and incredible boosts in energy paired with the clinically validated green coffee bean extract it is not a surprise that it claimed this spot! Definitely give this one a go if you haven't yet!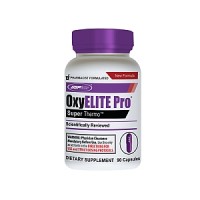 Top Selling Fat Burner for 2012 Goes to USPlabs OxyElite Pro; the reigning champ for a few years now! However, UspLabs just introduced a brand new version of OEP after all the 1,3 Dimethylamylamine buzz and users being weary of products which contain it. So In order to keep customers happy, UspLabs went back to the drawing board and came up with a replacement for DMAA; referred to as Norcocluarine Hcl or more commonly Higenamine.
Honorable Mentions who just didn't receive the attention they deserved are as follows.
PES Alpha T2(non-stim) & the Powdered User Friendly Alphamine which are both centered on the same ingredient as the new OxyElite Pro; Higenamine, although both products have been around so all credit should be given to PES.
So What Shall we Expect for 2013?
With all of these products & new ones immerging weekly (Bpi Sports B4) it really is hard to determine which product is best and which products have the best marketing teams. Regardless, 2013 could prove to be a groundbreaking year for fat-burners. Whether or not the 'feel good' category will take off is anyone's guess? We will all just have to be patient to see who has what up their sleeves for the New Year Resolutioner rush!
Top Selling Fat Burners for 2013 Predictions!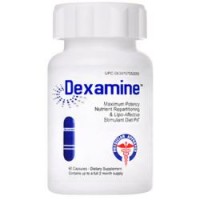 Dexamine was released right at the end of 2012 and has already been getting rave reviews from customers. It is a very clean energy & mood enhancer with no jitters or weird side effects common with other popular fat burners. If you are somewhat stimulant sensitive Dexamine is a great option!
Also released in late 2012 BPI Sports B4 is a strong addition to the top fat burners of 2013. Featuring a potent blend of stimulants & caffeine BPI Sports B4 is definitely aimed at more of an experienced crowd as it is quite strong but equally as effective in supplying extra energy when on a caloric deficit.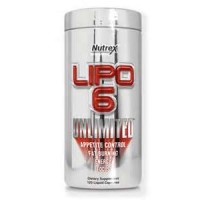 The brand has recently updated the infamous Lipo-6 to the now Unlimited Formula! Featuring a blend of high quality thermogenic, stimulant & nootropic compounds. First reviews are saying that it is a great product for enhancing mood & energy! Expect Nutrex Lipo6 Unlimited to be one of the top fat burners of 2013!
Kleissinger Labs Green Coffee Bean Extract w/ SVETOL
With the recent craze surrounding Green Coffee Bean Extract, Svetol, & Chlorogenic Acid it is not a surprise that it will be one of the top selling weight-loss products of 2013. With clinically validated research backing Green Coffee Bean Extract's use. Be sure to get products that contain at least 45% Chlorogenic Acids or SVETOL labeled products!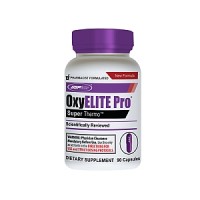 USPLABS OxyElite Pro New Formula 90 Caps
Obviously we can't forget the reigning champ of fat burning thermogenics! The new formula of Oxy Elite Pro is sure to be a best seller of 2013 based on the huge amount of loyal users! The New Formula which doesn't contain DMAA is just as strong & effective as previous versions of OEP! Also be sure to look out for the new OxyElite Pro in Powder!

Last but certainly not least is FucoThin, FücoTHIN has been studied by leading scientists for many years and is the only formula that has human clinical research to confirm its thermogenic effect. Also mentioned on Dr Oz Focuxanthin & Xanthigen have been proven to aid in thermogenesis! With no stimulant effect and evidence backing its use Fucoxanthin containing products like FucoThin are sure to be all the rage in 2013; and rightfully they so because it works!