Top Preworkouts of 2012 & Top Preworkouts of 2013 Predictions!
With the success of our posting on the Top Fat Burners of 2012 & the 2013 Predictions we have decided to do just the same for the preworkout category. Now 2012 was a great year for preworkouts but it seems that 2013 is going to prove much more competitive! First we will outline the top preworkouts of 2012.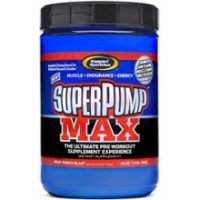 Coming in at Number 7 was Gaspari Nutrition Super Pump Max
As an all in one preworkout experience featuring an energy blend, pump producing ingredients along with endurance & performance enhancing ingredients, along with BCAAs & a Creatine Blend! Gaspari Super Pump Max is a great all in one preworkout supplement and has earned its spot at number 7!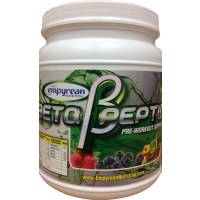 Empyrean Nutrition Beta-Peptide snags the number 6 Spot!
A high quality non-stimulant pre or intra workout product. Empyrean Nutrition have come up with a high quality product with ingredients backed by science. Beta-Peptide features CarnoSyn Beta Alanine, PeptoPro Casein Hydrolysate ultra-absorbable essential amino acids along with a fruit & green blend with an ORAC antioxidant value of 4000! This high quality fruit/veggie/protein concoction earns its place at number 6!
Driven Sports CRAZE Comin in at 5!
By far one of the more popular preworkout supplements in the bodybuilding & fitness world. Driven Sports Craze is one of the most unique preworkout supplements on the market. Giving the user a huge boost of energy and an almost euphoric workout expierence. Driven Sports Craze rightfully earns the number 5 spot!
CTD Labs Noxipro snags the number 4 slot
CTD Labs has formulated a product that will take your workouts to the next level providing boosts in energy as well as an increase in performance. Noxipro contains top quality and potent ingredients including Creatine, Beta Alanine and Caffeine that have been shown to dramatically increase performance. With this potent and high quality pre-workout you will experience serious gains.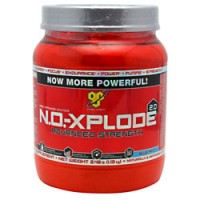 BSN N.O. Xplode Grabs Third
The one that started it all! NO Xplode is still the most iconic preworkout out there. And it has been in the top 10 for workout & sport nutrition supplements since its debut all those years ago. And even after all these years people still swear by the iconic red tub to not let them down in the gym, which is why it remains high in our preworkout ranks!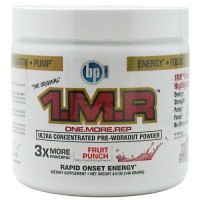 BPI Sports 1MR Runner UP
One of the most popular ultra-concentrated preworkout products ever. 1MR has a very loyal following of avid fitness enthusiasts that buy it again & again month in and month out which is why 1MR remains steadfast & proudly gets runner up in our ranks! 1Mr is an ultra potent concentrated preworkout supplement similar to products like JACK3d.
Our top selling & most talked about Preworkout is ALLMAX Razor 8 Blast Powder
Allmax nutrition is quickly making a name for itself as one of the big dogs in the supplement industry. With their concentrated preworkout Razor 8 taking the number 1 spot this year the company also has a top selling protein Isoflex & creatine supplement and many more! Additionally they even have a fully dosed preworkout MusclePrime which is a bestseller as well! So be sure to give ALLMAX a second look or 3 when deciding on a new product!
Top Selling Preworkouts of 2013 Predictions
Introducing the newest concentrated preworkout rom the makers of SuperPump 250 & Superpump MAX comes a revolutionary new preworkout from Gaspari Nutrition. SuperDrive features completely new ingredients to the sports nutrition industry. Along with the trademarked MitoDrive & GlycoSpan. SuperDrive is sure to provide its users a unique workout experience!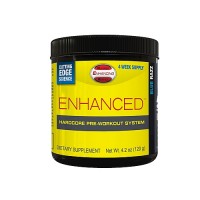 Physique Enhancing Science PES Enhaned
From the innovators at PES or physique enhancing science comes their first preworkout; simply titled Enhanced. If you're familiar with PES you know they develop extremely potent and efficacious formulas that are like nothing you ever tried before! PES Enhanced will give you the workout experience of a lifetime. Featuring Novel ingredients & compounds never seen before in the industry. By using two compounds CDP Choline & Norcoclaurine Enhanced allows you to feel your muscles like never before while enhancing the mind muscle connection and allowing you to do more than you ever thought possible.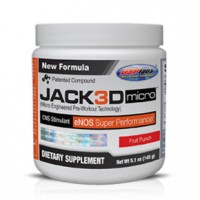 The one that started it all so many years ago Jack3d was the first Concentrated preworkout. Leave it to Usplabs to take it a step further to the Ultra Concentrated level. JACK3D Micro is similar to PES Enhanced with a 4g scoop. This is one of the smallest & most potent preworkout on the market!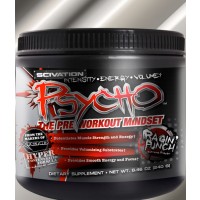 The new preworkout by Scivation named Psycho has been a work in progress for quite some time now. With 3 brand new industry ingredients Scivation held absolutely nothing back with this formula. With a stimulant blend that enhances focus & energy like nothing we have ever tired paired with a potent antioxidant endurance enhancing blend paired with pump producing ingredients plus creatine & beta alanine! This just may be one of the most complete preworkout we have seen and will ensure that you absolutely murder your workout; like a psycho! 20-40 or 60 Servings!
ANS Ritual
Ritual is from the up & coming brand ANS Performance. With 3 other successful products in their wheel-house it appears that the company has decided to tack the preworkout competition, and have they swung for the fences on this product! Featuring one of the first fully disclosed & clinically dosed preworkout supplements. Featuring basically everything you will need in a preworkout for a great price! Expect to see ANS Ritual everywhere!
Well there you have it the Best of 2012 & the predictions for the best preworkout supplements of 2013! We hope you enjoyed the ranking & picks for next year's top preworkout supplements!