With so many websites online offering coffee bean extract now, how do you know which product to choose? Well on the Dr. Oz Show, Dr. Oz and Dr. Lindsey Duncan only talked about one brand...no matter what all these other sites say.
What Brand of Coffee Bean Extract Was Seen on the Dr. Oz Show?
The brand that was talked about on the Dr. Oz Show and is actually owned by Dr. Lindsey Duncan is Genesis Today. No other brand was spoken about.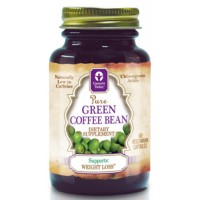 This is the brand talked about on the show. This is how it looks and is only available like this. You can buy the Genesis Today brand at Best Price Nutrition!