MAN Nolvadren XT 56 Caps
FREE USA SHIPPING!
MAN Sports Nolvadren XT 56 Caps | Testosterone Boosting Formula
MAN Nolvadren XT is an effective Testosterone Booster that enhances physical performance and helps develop a lean physique. If you are looking to take the next step in your training then include Nolvadren daily in your diet to bring out that hard, dry and muscular physique. The compounds in each two-capsule serving are specifically dosed to shift you into a probolic state unlike any other. These unique and qualified characteristics make Nolvadren XT an obvious choice for supporting post cycle therapy (PCT) & pro-testosterone output.
Gyno Issues
When you take prohormones or other testosterone boosters, gyno can be an issue due to increased estrogen levels. Taking Nolvadren XT can help reduce the changes of getting this gyno side effect. Should be taken as a precaution before this side effect occurs.
Nolvadren XT Highlights
This is the ultimate in high-end probolic enhancing supplements for that clean, hard, dry looking physique and an improvement in libido.

MAN Sports Nolvadren XT Product Benefits
Potent Testosterone Booster

Anti-Estrogenic

Complete Cortisol Control

Provides a Lean, Hard and Vascular Physique

Increases Strength and Muscle Size

Increase libido

Directions & Dosage: How to Take for the Best Results

Take 2 capsules of Nolvatren XT with your first meal of the day. Do not take more than 2 capsules per day. Take for a maximum of 8 weeks and then take at least 4 weeks off. This product is not recommended for women. Men only.

PCT: One popular use of this product is for a PCT. If you are taking this as part of your PCT, only take 2 capsules in the morning with breakfast. Begin taking this the first day of your PCT.
Stacks: This can be stacked with almost any other product from the MAN Sports line. Most users stack with with Peptest Bulk, another testosterone booster to help not only increase natural testosterone, but to also reduce estrogen.

MAN Nolvadren XT Ingredients
NEW Nolvadren-XT Supplement Facts

Serving Size: 2 Capsules
Servings per Container: 28

Test-Estro Modulator:
Boerhaavia Diffusa Root Extract: 400mg
Pine Bark Extract: 80mg
[containing Abieta-8,11,13-trien-18-oic-acid]

Estro-Metabolize:
Diindolylmethane (DIM) 200 mg **

Cort-Control Matrix:
3Beta-Hydroxyandrost-5-En-17-One: 100mg

OTHER INGREDIENTS: Rice Flour, Gelatin (Capsule, Citric Acid, Magnesium Stearate)
MAN Nolvadren XT Warnings & Side Effects
Do not use this product if you are at risk for or are being treated for high blood pressure, heart, kidney, thyroid or psychiatric disease, anxiety, depression, seizure disorders, strokes, or any other medical condition. Do not take this product if you are using antidepressants, MAO/MAOI inhibitors or any other prescription drugs. Do not use for more than 30 days without a 90 day break. Not for use in women or in any persons under the age of 21. Keep away from children. DO NOT TAKE FOR MORE THAN 8 CONSECUTIVE WEEKS.

If you are a professional or amateur athlete subject to performance enhancing substance testing, do not use this product unless cleared by your sanctioning body as it may cause a false reactive result for a urine or blood drug test.
References
 Iravani S, Zolfaghari B. Pharmaceutical and nutraceutical effects of Pinus pinaster bark extract. Res Pharm Sci. 2011;6(1):1-11.
https://www.ncbi.nlm.nih.gov/pmc/articles/PMC3203267/
Thomson CA, Chow HHS, Wertheim BC, et al. A randomized, placebo-controlled trial of diindolylmethane for breast cancer biomarker modulation in patients taking tamoxifen. Breast Cancer Res Treat. 2017;165(1):97-107. doi:10.1007/s10549-017-4292-7
https://www.ncbi.nlm.nih.gov/pmc/articles/PMC5571834/
Warning Concerning California Residents:
This product may contain chemicals known to the State of California to cause cancer and birth defects or reproductive harm.
Customer Reviews
Write a Review
Ask a Question
Filter Reviews:
times
male
Works
plan
review
testosterone
cycle
soreness
item
supplement rotation
12/13/2020
Anonymous

United States
Good Product!
Works pretty good in my body.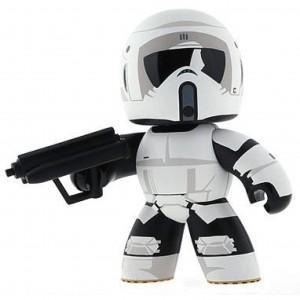 CJ
02/20/2020
Cosmo J.

United States
Great stuff
Overall this was a great test booster. Had some great strength gains and I felt like I had an endless supply of energy while at the gym. For me, I noticed a signifigant increase in stamina and strength going into the second week of use with Nolvadren. Did not notice any mood swings (so I was told). Tl;DR - increased energy, vascularity increase, crazy pumps and some lean muscle gains! Great product for balancing out hormones to put you in that muscle building state!
Test boosting
This product works really good, I am 42 year old male. I used to workout 5 times a week until I turned 35 and stress from work I quit working out, now I'm away from work and using this product I am back to working out with awesome results and hardly any soreness! 2 days left for this cycle. I will purchase again for my next cycle.
Still need Time
I've only really used it for about a week and a half nothing noticeable to be honest, I now these usually take a good two to three weeks to really kick in but after my use I do plan on writing another review.
Test boostering
Very good item for boosting my testosterone and improving my workouts.
12/21/2018
Christopher S.
Great PCT Product
I have used this product before and have been able to keep my strength and gains in muscle mass while using this product. I like the chemical compound in this product it is similar to some others out there that I put into my supplement rotation.
impresionante
Solo puedo decir que se merece 10 estrellas,un producto simplemente espectacular e perdido mucha grasa me ayudo a dar forma a mis musculos me noto mas duro aun habiendo acabado el ciclo,Me dio resistecia y recuperacin en mis entrenos,no gane mucha fuerza pero eso no me importa,realmente es el producto que mas mejoras me dio en solo 4semanas y voy a volver a tomarlo SEGURISIMO,pero esta vez las 8 semanas,otra cosa efectos secundarios 0,muchas gracias
GOod stuff
It's not a hardcore prohormone but it works well to boost test a little and get rid of excess water weight and estrogen
Great PCT
used this product as a PCT and results were great. Kept the dry gains going and strength was as good as ever. will definitely use again.
Results start after 3 weeks
No effects for 2 weeks, then 3rd week started to swell, 4th week dropped weight. RUn cycle 5 days on/1-2 days off to stretch cycle to 5-6 weeks. Broke out in back sores in middle,maybe needed liver/***** support,but by the end, very satisfied with product by itself. Considered running full 8 weeks, didn't want to over do it.
For PCT
Used for my PCT. Helped me get my natural t back and no estrogen sides at all.
AMAZING
This Nolvatren XT product is amazing! It gave me epic pumps in the gym and made my body have that ripped hard physique. If taken with a solid diet, this product will be very effective. It boosted up my *** drive a bit too so the girlfriend was happy. Definitely going to be doing another cycle of this once my 8 weeks is up!
Great product
Man sports does it again, they have consistently made great products, this one is similar to Erase Pro, however the cost is less yet the results are similar. Just watch out for stiff, sore joints.
Slow but seemingly effective
Persistence is the key. Nolvadren XT a little pricey for what it actually delivers.