Product was successfully added to your shopping cart.
Welcome, United States Customer!
Choose your location and preferred currency for a localized shopping experience.
Driven Sports Craze Supplement Alternatives
Driven Sports Craze Alternatives!
We all know the issues with Craze and the fact that it has been removed for valid reasons. Unfortunately we have noticed that it has left a large void for many people who enjoyed its effects and benefited from them. This is why we thought it may be helpful to offer some Driven Sports Craze Alternatives or Replacements to help fill that gaping void of intense workouts!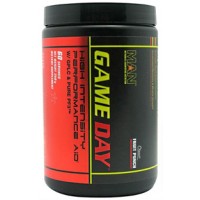 Man Sports Game Day PreWorkout with GPLC Dendrobium and Pure PF3
The name Game Changer seems to be the newest marketing gimmick being thrown around. Now with that being said there are a lot of users who are saying just that about the new Game Day by Mas Sports. Utilizing dendrobium alkaloids and other never before seen ingredients Game Day may just be the Game Changer people are saying it is. The energy that Game Day provides is truly the smoothest, unparalleled feeling we have seen. With no crash, jitters or any of those all too common pesky side effects you will notice Game Day hits and you ride a wave of smooth energy for the duration of your workout! If you are looking for a preworkout that will deliver then look no further then Game Day by Man Sports!
Read More on Man Sports GameDay
CTD Labs Noxipro Chrome 40 Servings
CTD Labs has another winner on their hands with their updated formula from the original Noxipro. Noxipro Chrome contains the latest and greatest pre-workout ingredients proven to increase performance and to take your fitness and physique to the next level. With top notch ingredients CTD Labs Noxipro Chrome is a quality and effective pre workout that will promote enhanced energy and increased strength that will provide lean muscle mass gains.
Read More On CTD Labs Noxipro Chrome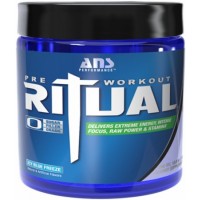 ANS Performance Ritual Pre-Workout Supplement
Getting a great workout first requires certain preparations. This ritual we do day in and day out may include getting your diet, mindset and energy levels all set to do work. Now with Ritual in your arsenal you can cross those of your list! By offering the proper amounts of beta-alanine & creatine we got nutrition covered. With our state of the art stimulant complex we got your energy levels ready to go. And with specific never before seen ingredients we ensure a mindset unlike any other preworkout on the market! So add Ritual to your preworkout Ritual and watch as you realize your true potential!