Hi-Tech Pharmaceuticals 1-Testosterone 1-Andro 60CT
FREE USA SHIPPING!
Hi-Tech Pharmaceuticals 1-Testosterone (1-Andro)
Clean Gains & Increases in Strength!
Hi Tech Pharmaceuticals came out with this compound as it is a naturally occurring metabolite. Now its properties are far different that regular testosterone in the body. That is why 1-Testosterone is considered a mild prohormone by many. And because it is mild, you can expect cleaner gains, but with very dramatic strength increases. 
Brad & Jordan Breakdown 1-Testosterone For You
Benefits & Results from 1-Testosterone
Dry, Lean Muscle Mass Gains
Increased Strength
No Bloating or Estrogen Activity
Very Good Stacking Prohormone
Alone, Is Best for Cutting
Increase in Vascularity
More About 1-Testosterone
Many customers love 1-Testosterone and 1-Andro because it cannot be converted into estrogen and it caanot be turned into DHT. This means the possible side effects such as gyno or hair loss are almost non-existant. Another reason users love this compound is because of the increase in vascularity. Users see nice size gains and big jumps in strength. While its best as a cutting prohormone because of the 'dry' gains, you could also use it during a bulking cycle because of the strength gains you get from it!
Studies on 1-Testosterone
The Journal of Applied Physiology recently released a study showing that 1-androstene-3b-ol-17-one was just as potent as Testosterone Enanthate, the gold standard for Testosterone products.
Unlike most supplements like this on the market, they usually aren't subjected to a clinical study. But 1-androstene-3b-ol-17-one was in a clinical study at the West Texas A&M University, the California Baptist University and the University of Texas at Austin. What were the results of these studies? 1-androstene-3b-ol-17-one was shown to be more powerful than it appeared on paper.
Clinical Study Information
Nine Males
Average 10.4lbs of lean mass gained
Average of 92.2lbs total gain in bench/squat/deadlift
While we would like to see more research come out on this compound, this is very promising and really shows that this product is not only safe, but packs a muscle building and strength 1-2 punch!
Only Hi-Tech has the exact same dose as studied in the Texas/California clinical trials!
Still Legal!
1-Testosterone has an probolic to androgenic ratio of 200/100, which is superior to testosterone! But even with this amazing ratio, the side effects are still rare compared to taking other unapproved substances like testosterone. And the 1-androstene-3b-ol-17-one prohormone is still one of the few legal ones that convert to 1-testosterone in the body.
Directions & Dosage
Hi Tech Pharmaceuticals recommends that you take 1 tablet in the morning and 1 tablet in the evening with or without food. Do not exceed 6-8 weeks of usage and no more than 2 tablets per day.
Cycle Support
Due to this prohormone being non-methylated, cycle support is not required. If you choose to add a cycle support, we recommend Advanced Cycle Support frm IronMag Labs.
PCT (Post Cycle Support)
PCT: If you want to include a PCT supplement with this, we would recommend Hi Tech Pharmaceuticals Arimiplex.
Ingredients: Why 1-Testosterone Works
Serving Size: 1 Tablet
Servings Per Container: 60
1-androstene-3b-ol-17-one Decanoate 110mg
6,7 Dihydroxybergamottin 50mg
Warnings & Side Effects
This product is only intended for adult men over 18 years of age. Keep this product out of reach of children. Store in a cool dry place after opening. 
Frequently Asked Questions About 1-Test
Should 1-Testosterone be Taken Alone or Can it be Stacked?
1-Testosterone is a great starter ProHormones and is an excellent choice to be taken by itself by those trying prohormones for the first time. 1-Testosterone is also however a great stacking prohormone for more experienced users. 1-Testosterone stacks great with 1-AD as well as Decabolin. You can build your own stack, or to checkout stacks we've built for you and also discounted the prices on feel free to checkout our Muscle Building Stacks. 
Do I Need Liver Support or a PCT with 1-Testosterone?
Today's ProHormones are non methylated. Many will make the case you can take modern ProHormones without cycle support or liver support, however to be on the safe side and to prevent Gyno we recommend taking post cycle support (PCT) with every prohormone cycle. We also recommend liver support such as APS Nutrition's Liver-MD or Hi-Tech Pharmaceuticals Liver-RX.
References
Kwok WH, Ho EN, Leung GN, et al. Metabolic studies of 1-testosterone in horses. Drug Test Anal. 2013;5(2):81-88. doi:10.1002/dta.1380

https://pubmed.ncbi.nlm.nih.gov/22715048/
National Center for Biotechnology Information (2020). PubChem Compound Summary for CID 236666, 1-Testosterone. Retrieved August 19, 2020 from https://pubchem.ncbi.nlm.nih.gov/compound/1-Testosterone.
Kakar SM, Paine MF, Stewart PW, Watkins PB. 6'7'-Dihydroxybergamottin contributes to the grapefruit juice effect. Clin Pharmacol Ther. 2004;75(6):569-579. doi:10.1016/j.clpt.2004.02.007

https://pubmed.ncbi.nlm.nih.gov/15179411/
Brown GA, Vukovich M, King DS. Testosterone prohormone supplements. Med Sci Sports Exerc. 2006;38(8):1451-1461. doi:10.1249/01.mss.0000228928.69512.2e

https://pubmed.ncbi.nlm.nih.gov/16888459/
Warning Concerning California Residents:
This product may contain chemicals known to the State of California to cause cancer and birth defects or reproductive harm.
Customer Reviews
Write a Review
Ask a Question
Filter Reviews:
strength
gains
results
muscle
side effects
supplement
stuff
difference
energy
size
09/09/2021
Anonymous

United States
Satisfied
Great!!! Love it!!!
08/20/2021
John S.

United States
Great Product
Since I started to take 1-Testosterone/1-andro, I have increased strength. Furthermore, my energy level has increased and I have noticed muscle gain.
08/13/2021
Steven W.

United States
Stack with Decabolin an get results
Stacked this with the Decabolin and gained 17 lbs of muscle in 1 month. Great stack for the gym and gains.
08/07/2021
Anonymous

United States
Awesome
Great product, with some great results.
07/29/2021
AJ

United States
Good Product and Decent Results
Wanted to wait until I was done to review this. I ran 8 weeks stand-alone. Overall up 10lbs body weight, probably 60% of that is lean. *** drive was suppressed but everything still worked. Strength gains were solid, probably the highlight. Bench went up by an easy 50lbs. Overall I'd recommend it.
07/28/2021
Stephen B.

United States
1-Testosterone
I definitely like the product, I am already very muscular and solid, which is the reason why I purchased it, so that I would lean out a little more and get more solid and add some lean muscle which it is definitely doing.. I just think that the product could be a little stronger, possibly a higher dose. Like I said, I definitely notice that it is leaning me out while adding a LITTLE muscle and getting me a little more solid. Maybe I just have a little too much experience with products like this, so it might just be a little too weak for me. I definitely do like it though
07/25/2021
JW B.

United States
Worked for me.
Had a good increase in strength on this. Really helped get over the **** I'd been stuck on. Didn't notice any difference in fat loss.
07/13/2021
Nicholas N.

United States
It works!
I like 1-testosterone, I can tell it works because my bench press is going straight up, which is crazy because I was stuck quite some time at a certain weight. Id definitely buy again. Not experiencing lethargy to an appreciable degree as well, which is nice. It takes more than a week to really notice as well.
04/04/2021
Lee S.

United States
Great product
Great strength and size Gaines, fat loss, body weight the same. Definitely recording!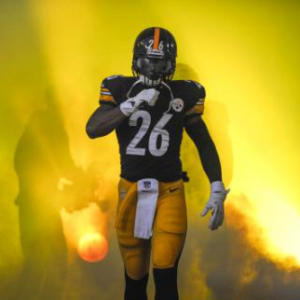 CB
03/14/2021
chad B.

United States
Great product
Im on day 7 feeling some new energy and muscle hardness already i cant wait until day 10 and above to get full effects of strength
03/10/2021
Adam

United States
Great gains. Didn't know these still exist.
Great first week. My strength increased immediately. First thing I noticed was stamina and recovery increased a great deal. Then strength gains within the first week. By week 3 all my lifts were up 50lbs and 100lbs for legs. Then as you get in to later weeks like 6 through 8 your vascular or veins start to look bigger and freakier. I'm 6' 265 when I started and was 282lbs by my last week.
12/15/2020
Anonymous

United States
Feeling "Beast mode "
I am on it's 4th week and I feel strong and built quite an endurance in sports performance (basketball). In the gym I'm rehabbing and I feel I can lift more than I should. I like this product feel very productive personally
12/02/2020
Anonymous

United States
Works!
I have taken alot of prohormones over the years. I really like this stuff! In fact, I just ordered another bottle. Strength, energy, overall performance was up!
11/26/2020
Anonymous

United States
Works!
Worked great! it gave me a lot of energy, felt good, my workouts were amazing! Will definitely be getting another bottle!
11/10/2020
Brian F.

United States
Real results
Stacking 1-testosterone with Osta-plex and Dianabol, along with a half dose of Laxogenin since it's already in the Dianabol blend. I'm eating like a horse and not putting on too much weight, but I'm burning fat and my physique is much improved. 4 weeks in I'm feeling like I'm in my 20's and I'm 45. Will be starting Arimistane now and taking that with laxogenin once I cycle off in another four weeks. Feeling strong. This stuff works.
10/03/2020
Robert L.

United States
09/30/2020
Anonymous

United States
Strong supply of test
It takes about a week to kick in but it's great for strength and harder muscle
09/23/2020
Ed L.

United States
Very effective supplement
Keep using this supplement because it works with muscle tone and weight management as the only side effects!
08/19/2020
Anonymous

United States
Best 1 Andro on the market
Excellent. Well dosed and effective product.
07/23/2020
Anonymous

United States
I love this product
While using this product by itself for just a little more than 3 weeks now, I have already seen nice clean dry muscle gains in size and hardness with very big jumps in strength. And I'm not even half way done with the 60 day cycle.