Hi-Tech Pharmaceuticals Lipodrene Elite 90 Tabs
FREE USA SHIPPING!
Hi Tech Pharmaceuticals Lipodrene Elite
The Strongest Lipodrene to Ever Formulated! Powered By Coca Leaves!

The new Elite formula is here. From Lipodrene to Xtreme to Hardcore...now Elite! It's the first fat burning supplement to use the power of coca leaves! Yes...that's right, they are using Coca leaves! And out of the whole series, this promises to be the strongest formula ever created by Hi Tech Pharmaceuticals. Each bottle contains 90 tablets and at a dosage of three tablets per day, a complete bottle will last you a full month.
Other Lipodrene Formulas
Main Ingredients: Why it Works
Erythroxylum Coca Leaves: Shown to help with weight loss, reduce cravings and improve energy and reduce fatigue. Perfect for when you are dieting or working out. This is the cocaine-free extract that doesn't have any illegal substances.
Senegalia Berlandieri: This ingredients helps with mood enhancement, feelings of well being and also gives you a nice boost in energy when you need it.
Citrus Aurantium: Common in many fat burners. Helps to burn fat.
Theobromine: Helps to boost your mood and improve your overall well being.
Caralluma Extract: Helps keep those food and sugar cravings away.
Naringen: Helps to increase energy levels.
6,7 Dihydroxybergamottin: Helps to increase energy levels.
5-Methoxytryptamine HCl: Helps with stress levels.
5-HTP: Helps with anxiety, depression and sleep.
Yohimbe Extract: Helps with fat loss and suppressing your appetite.
Caffeine: You get 150mg here. Energy boosting, mood boosting and one of the most popular ingredients for fat burners.
Lipodrene Elite vs. Other Lipodrene Formulas
The biggest difference between this formula and others from Hi Tech Pharmaceuticals is:
The Inclusion of Coca Leaves
This is an Ephedra Free Formula
Lipodrene Elite Highlights
Powered By 150mg of Caffeine & DMHA
Powered by Coca Leaves
Ephedra-Free
Benefits & Results: What Can You Expect from Taking Lipodrene Elite?
Increased Fat Loss
Powerful Appetite Suppression
Increased Mood and Feelings of Well Being
More Energy All Day Long
Improves Mood & Provides Sense of Wellbeing
Directions & Dosage
Hi Tech Pharmaceuticals recommends that you take 1 tablet in the morning and another tablet in the afternoon. They state to never exceed more than 4 tablets in a 24 hour period. For best results, take on an empty stomach. This product should never be stacked with any supplement that contains caffeine or other stimulants. It can be take by both men and women.
Label / Supplement Facts
Serving Size: 1 Tablet

Servings Per Container: 90

Amount Per Serving:

Proprietary Blend with Thermo-Rx and Extend-Rx 473mg: Erythroxylum Coca Extract (Leaves), Senegalia Berlandieri Extract (Leaves) [Yielding 170mg Phenylethylamine Alkaloids Including: Methylsynephrine, N-Methyl-B-Phenylethylamine, N, N-Dimethylphenylethylamine, Phenylethylamine], 2-Aminoisoheptane HCI, Citrus Aurantium Extract (25mg Synephrine Alkaloids), Green Tea Extract (Leaves), Theobromine, Caralluma Extract (Cactus), Naringen (Fruit), 6,7 Dihydroxybergamottin (Fruit), 5-Methoxytryptamine HCl, L-5-Hydroxytryptophan, Yohimbe Extract (Bark)

Caffeine (Anhydrous): 150mg

Other Ingredients: Dextrose, Microcrystalline Cellulose, Hydroxypropyl Methylcellulose, Stearic Acid, Magnesium Stearate, Sodium Starch Glycolate, Starch, Triacetin, Titanium Dioxide, FD&C Yellow #5 Aluminum Lake, Silica, FD&C Blue #1 Aluminum Lake.
Side Effects & Warnings
Not for use by individuals under the age of 18 years. Do not use if you are pregnant or nursing. Individuals who consume caffeine with this product may experience serious adverse health effects. Individuals who are sensitive to the effects of caffeine should consult a licensed healthcare professional before consuming this product.
References
Campbell BI, Colquhoun RJ, Zito G, et al. The effects of a fat loss supplement on resting metabolic rate and hemodynamic variables in resistance trained males: a randomized, double-blind, placebo-controlled, cross-over trial. J Int Soc Sports Nutr. 2016;13:14. Published 2016 Apr 1. doi:10.1186/s12970-016-0125-z
https://www.ncbi.nlm.nih.gov/pmc/articles/PMC4818444/
Ansari RM, Omar NS. Weight Loss Supplements: Boon or Bane?. Malays J Med Sci. 2017;24(3):1-4. doi:10.21315/mjms2017.24.3.1
https://www.ncbi.nlm.nih.gov/pmc/articles/PMC5545612/
Restrepo DA, Saenz E, Jara-Muñoz OA, et al. Erythroxylum in Focus: An Interdisciplinary Review of an Overlooked Genus. Molecules. 2019;24(20):3788. Published 2019 Oct 21. doi:10.3390/molecules24203788
https://www.ncbi.nlm.nih.gov/pmc/articles/PMC6833119/
Warning Concerning California Residents:
This product may contain chemicals known to the State of California to cause cancer and birth defects or reproductive harm.
Customer Reviews
Write a Review
Ask a Question
Filter Reviews:
energy
appetite
Lipodrene
workout
crash
focus
effect
diet
exercise
sweat
09/03/2021
Trevor H.

United States
Not sure why these are called Elite.
I bought these because the regular Lipodrene was out of stock, definitely won't do that again. If your like me and like having the extra energy then don't waste your money on these.
06/29/2021
Anonymous

United States
Great product with some reservations
It's a good product. Certainly suppressed my appetite for sure. In that respect, it's superior. But…For guys over 60 life revolves around the male prostate gland. When it swells just a bit, urine flow is restricted… it doesn't take much. The condition is called BPH. Lipodrene really aggravated this. I'm in excellent health at 63 taking zero meds. Mostly vegan. It's unfortunate because I really wanted an easy way to get coca leaf energy and thought you had found that magic. Would buy and appreciate only leaf pressed into tablet form with nothing else. Thanks for trying.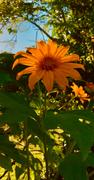 04/27/2021
Anonymous

United States
Awsome focus and appetite control
Tried many weight management pills , which would help me focus, and reach and keep my goal and stay healthy. Since using lost 80 pounds with diet and exercise daily, diet meaning learning to eat right healthy lifestyle.
04/03/2021
emilano r.

United Kingdom
bomb at every pills magic product
despite i am based in UK the delivery arrived in time and i have no complaint at all, it was inside the range advised 7 to 21 working days i ordered this product because i knew before , i was ordering from another supplier here in Europe but this seems more strong and efficacy i was reading the daily dosage and it is suggested to do not take over of 4 pills per day , damn !! that only pill i had from noon today still up and seems i dont get rid of effect so easy. it's really good product and the sense of appetite it drastically suppressed, that was i was i was looking for, nevertheless my training was as good as a beast, i can only say i am very happy and i will reorder more when is the right time for me i have also some inflammation due training in my elbow, some shoulder pain which has gone both parts after took the lipodrene
01/04/2021
Damon A.

United States
Nice Product
Ive become a fan of these as they aren't nearly as strong as the regular Lipodrene. I also like them because they are easy to cut in half, which is how i take this. Half in the am, and half in the afternoon. I don't ever take the recommended doseage as energy is my main reason i take these and half is all i need. My job isn't too active so if i took 1 or 2 i wouldn't be able to sit at my desk.
01/03/2021
Anonymous

United States
Always Works
Never had any problems with High Tech products
12/01/2020
Anonymous

Japan
It's a good product!
Fill your stomach Good products that you can spend energetic and refreshingonnpu♪
10/04/2020
Ever O.

United States
Favorite Fat Burner so far
I like Elite a lot lore than Hardcore version. It doesn't gives me that extrange feeling I felt with the hardcore. Loved it!
10/01/2020
Anonymous

United States
Great product
Tremendous energy and focus that lasts hours, first 3wks took one cap. daily and i was on for 10hrs straight super awake. Down side definitely was the "crash effect" once its out of effect... but by then it was close to bedtime for me so no problem. Absolute a great product.
08/25/2020
Damon A.

United States
A+
Excellent stuff. I had been taking the regular lipodrene and i thought that was amazing, but sometimes gave me too much energy so i cut them in half. The first dose of this product however was pretty smooth and didn't have me all jittered out even though i could definitely feel it working. Completely removed my appetite. I found i do prefer these best in the morning, cut in half and with a banana.
04/24/2020
Anonymous

Japan
おなかが減らない
お腹が減らないので食事の量を減らせられていいです。 お通じもそのままで大変良い
04/09/2020
Anonymous

United States
Great product
This product does what it's supposed to do, even though it suggests taking 2 a day, 1 in the morning and 1 after lunch, all you really need is 1dose. One thing to be sure of though is to make sure to take it with food. I've lost 10lbs in 2weeks, it's that potent.
04/09/2020
Gloria M.

United States
Excelent!!
For me this is one of the best products
04/05/2020
Anonymous

United States
Great product!
Product gives a good smooth energy, focus, and helps curb my appetite.
03/26/2020
Anonymous

United States
Great product!!!
Great product and great company to buy from...it arrived quickly and I am very satisfied!!
01/30/2020
Samantha B.

United States
Not too shabby!
Makes me jittery at first but after about a hour it's not noticeable. I have good long lasting energy which is what I need after having a baby I'm always tired and I've dropped about 5lbs the 1st week I started taking this supplement.
01/19/2020
Anonymous

United States
01/10/2020
Rachel M.

United States
Amazing Lipodrene product!
I used the original lip ridden for 3 months earlier in the year- I dropped 17 lbs in 3months!! It worked but came with plenary side effects too. Jittery, headaches sometimes nauseous- I took them in empty stomach due to intermittent fasting- gave me a great jump in the morning but major CRASH in the afternoon- Due to amount of weight loss with the originally I wanted to try another product because this stuff works like a boss- I've had these for about a week and omgahhhhhh I'm loving the feels of this one! It's an overall body high but not like speed where your zoom zoom zooming around like someone on crack but it's a naturally perfect energy boost with NO CRASH!! I can take 3 of these day and still go to bed at night. It's kills the appetite which is needed to loose some more weight. I'm on my last 10lbs to loose and needed something to get me there. This is known ( coca leaves) to correct the cortisol levels in the body. I do a lot of HIIT workout which naturally increases the cortisol due the immense amount of stress in the body so I'm hoping it levels out so I can loose my bottom abdomen pouch. My scale took a hit on me so I can't say if I've lost weight or not.
12/16/2019
Yoma O.

United States
KYJ
Product is great good long lasting energy with out crash would purchase again
12/15/2019
Anonymous

United States
Lipodrene Elite Review
Lipodrene Elite is a powerful supplement. It wakes me up and gives me lasting energy and curbs appetite. I can feel a sweat breaking out in the region of my shoulder blades and will intermittently give me goosebumps and a slight runny nose during the duration of its effect. It feels similar to the ephedrine containing supplements from the days of old that have since been banned. It definitely lives up to its billing!