Blackstone Labs Anesthetized 25 Servings
FREE USA SHIPPING!
Blackstone Labs Anesthetized
All the Sleep Support You Need!
Every person needs sleep. And it's even more important if you are an athlete, bodybuilder or fitness enthusiast. But with all the sleep supplements available on the market today, which one to choose. Blackstone Labs has the answer. Anesthetized. This is a non-prescription sleep aid to get you to fall asleep soundly and fast. It's the only hardcore sleep aid available...and who better to formulate it than Blackstone Labs. Anesthetized is going to knock you out cold.
No Prescription Needed
In today's world, if you need to sleep, you are forced to go the prescription route if you need a sleep medicine. But Blackstone Labs has come out with the perfect sleep aid that is just as strong as the prescription sleep aids. Users even compare it to Xanax or an Ambien. This makes Anesthetized the leading sleep aid in the sports nutrition industry. This is the healthier and safer alternative to the prescription sleep aids and you can buy it without a doctor's prescription.
More Sleep = More Growth
Being an athlete, one of the most important parts of growing is getting sleep. This is when you recover and when your muscles grow. Without rest, you will not reach the potential of all the workouts you have been doing. Anesthetized has scientifically proven itself to improve the speed to which you can fall asleep. It also helps you reach REM much quicker than normal. This is the most important stage of sleep to get into so you get optimal muscle gains.
No athlete or bodybuilder should be training without Anesthetized!
Benefits: This will Help You Sleep!
Potent Sleep Aid
Delicious Flavor
Great Mixibility
Promotes REM sleep
Wake up feeling Reenergized
Supplement Facts:
Serving Size: 11 Grams (1 Scoop)
Servings per container: 25
4-Aminobutanoic Acid, (RS)-4-Amino-3-Phenyl-Butyric Acid, 4(pyridine-3carbonylyamino) Butanoic Acid, L-Taurine, Mucuna Pruiens 15% L-Dopa, Valerian Root Extract, N-Acetyl L-Tyrosin 9.5 Grams
Other Ingredients: Maltodextrin, Citric Acid, Erythriol, Natural & Artificial Flavors, Sucralose, Silicon Dioxide, Acesulfame K, FD&C Yellow #5.
Directions & Dosage:
Blackstone Labs recommends that you mix 1 scoop of Anesthetized with 8-20 ouces of cold water. Drink this about 30min before bed time. To access your tolerance to Anesthetized, start by taking 1/2 scoop the first few days. Then gradually move up to 1 full scoop. One bottle will give you enough for 25 nights of restful sleep.
Warnings & Side Effects
For use by healthy adults only, not recommended for persons under the age of 18. Do not use if you are pregnant or nursing. Individuals should not consume other caffeinated products in conjunction with this product. Seek advice from a healthcare professional if you have any pre-existing medical condition to ensure it is safe to take this product. In case of accidental overdose seek professional assistance or contact a poison control center immediately, Avoid alcohol and prescription stimulants while taking this product. Exceeding recommended serving will not improve results and may cause serious adverse health effects. Discontinue use and contact a licensed healthcare professional immediately if you experience an usually rapid heartbeat, dizziness, severe headache, or shortness of breath. KEEP OUT OF REACH OF CHILDREN. Do not use this product while operating heavy machinery.
Warning Concerning California Residents:
This product may contain chemicals known to the State of California to cause cancer and birth defects or reproductive harm.
Customer Reviews
Write a Review
Ask a Question
Filter Reviews:
Sleep
stuff
mood
energy
pre-workout
dream
grogginess
Blackstone Labs
2005
Army
03/09/2021
David K.

United States
I purchased it ti help me get to sleep, it definatly does the job and i feel pretty good the next morning.
12/02/2020
Vince

Romania
Best pre-workout ever
Yes, I'm not wrong saying that it's the best pre-workout. Instead of making me sleepy and put me in a dream it gives me such an intense focus, energy and mood when I work out! It's far better than any pwo with DMAA.
11/15/2020
Bill K.

United States
Blackstone's answer to sleep deprivation
Fantastic, no grogginess and great restful sleep. When u need to get there anesthetized will get you there.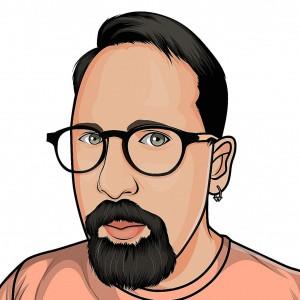 JT
12/14/2019
Jason T.

United States
Excellent Sleep Supplement
If you're looking for a deep, restful sleep, you will most certainly get it with this product from Blackstone Labs. But be careful... this has Phenibut in it, which is perfectly safe to use, but it can be addictive. Follow the dosage, and don't use for more than 3 or 4 days in a row. Use this, as I do, when I need serious rest, and I need to fall asleep fast.
09/29/2019
Casey L.

United States
I love this stuff
I had a problem waking up during the night and not being able to fall back a sleep. I still wake up, but this stuff puts me right back to sleep. I have been taking it for over 6 months now and I love it.
08/24/2019
Dustin A.

United States
Great Product
This stuff works great! I hadn't had a good nights sleep in a while, after taking this stuff I woke up feeling rested and actually stretched right after waking up and haven't done that since before I joined the Army in 2005!
Incredible.
Deep sleep. Have been using this for close to 3 weeks now and have had dreams every night, actually feel rested when i wake up. I take ambien and several otc sleep meds every single night to fall asleep, and this anesthetized has given me the best quality sleep ive had since i was a kid. Since starting this i now only take half an ambien, ZMA, and drink this and have had amazing results. My father (71 y.o.) has severe insomnia as well and this product has worked wonders for him too.
Decent
I have a hard time feeling tired after 17 years of being on night shift. It took me a couple of nights before I understood how the product works. It doesn't zone me out like Benadryl rather it calms me to a relaxed state. I will keep using the product and enjoying its effects.
Deep Sleep
With work, I have been more stressed out and was looking to something other than Nyquil. Anesthetized was recommended in my Facebook group. This stuff works. Takes me about 20 minutes and I am out. I sleep through the entire night and don't feel tired in the morning (well make sure to get like 7 hours of sleep). Works well when taking a pre-workout late at night too. I take it about 2-3 nights per week, only when I need it. Love the stuff. Blackstone Labs did a good job on this one.
I slept AMAZING
This is a great supplement. I slept better when I took this than I ever have before. Sometimes I take melatonin to sleep better, and it works great. This works even better though. You will wake up every morning and feel completely rested. The only thing is that I wonder how effective this supplement will be after a solid month of taking it. I imagine that if you cycle it it will still be effective during the times that you are taking it. As far as muscle gains, it helps because your muscles grow the most at night.
If you cant sleep Anesthetized will do the trick
I have the problem of laying in bed for around an hour before I actually fall asleep and with taking this you will fall asleep in minutes. It literally knocks you out which can be a negative if you don't want to pass right out. When you wake up in the morning you feel rested and ready to get on with your day. Great product!
Best Sleep Ever
Anesthetized is awesome. Can't pronounce the name, so I just tell my friends it's the Blackstone Labs sleep supp. Makes it so easy to fall asleep. I don't get to the gym til about 8pm and take my pre-workout around 7:30pm...so I am usually restless at night. With Anesthetized, I'm knocked out within about 20min, so getting to sleep around 11pm is no problem anymore. If you can't sleep, get this s**t.